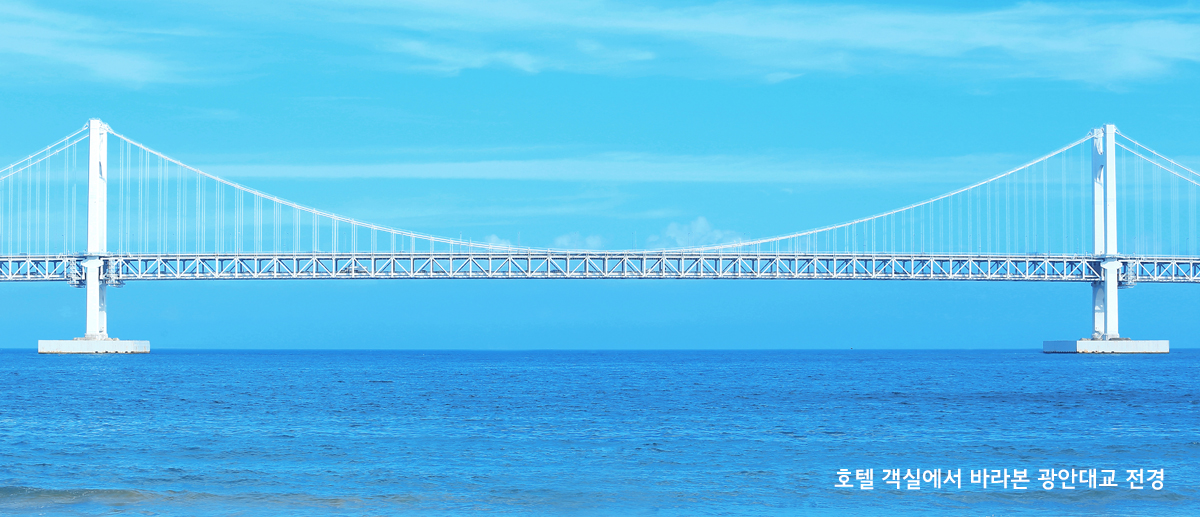 The Best Travel Busan with Homers Hotel

STAYCATION with HOMERS!
[ Hotel with the view of Gwangan Bridge ]
This hotel is located in Gwangalli, Busan, which is open in 2004 In the busy daily life, you can enjoy the ocean view with a view of spa,
fitness and Gwangan Grand Bridge that you can enjoy in 867m2 of space with deep sea water that can recharge your tired body and mind.
Special seminar, Massage shop, membership fitness is available and guests are provided with free fitness.
Haeundae beach and many tourist attractions can be easily reached by city tour bus.

[ Modern and Comfortable Retreat ]
We have premium beds in our room to provide a comfortable bed for our guests.
The hotel is located in the main part of the festival, where the headquarters of the Gwangan Bridge and the fireworks festival headquarters are located right in front of the hotel.
2nd floor dining restaurant offers the best food and service by professional chef with various food such as Korean, Chinese, Japanese, Western food.

[ Free services that customers are satisfied with ]
There is parking for more than 300 cars available to guests, fitness services with views of the Gwangan Bridge,
free bottled water, advanced complimentary amenities, in-room high-end sanitary equipment, business center available on the 19th floor.
We are committed to providing our guests with the best service, including a relaxing seating area, a variety of reading and informational newspapers.